Cloud WAF
Are all of your systems secure? While there are a million advantages to a small to medium sized company having an online presence, it also means that you are at risk of dangers like cyber attacks, computer viruses, spammers and hackers. Hackers use many methods to attack and test your IT for weakness and security problems. A number of attack methods will also silently test your site and applications for security holes.
But you can protect yourself against these risks with a range of software, the most impressive of which is Cloud WAF. This can protect your critical web applications while also improving the performance of your website. Your servers and cloud data are scanned constantly to identify any probes or attacks.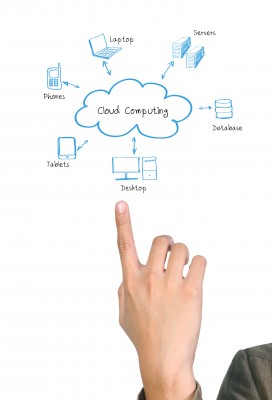 Your protection solution from i-secure will allow "good" traffic to pass through your network and keep the "bad" traffic out, while continuously evolving to support your changing business needs.
Security
Cloud WAF can protect your sites and online applications against any type of threat including SQL Injection, Cross-site Scripting (XSS), and any illegal resource access by staff and malicious bots.
Performance
Cloud WAF automatically improves the performance of your website making it faster to load pages. It also reduces consumption of your bandwidth.
So, even though you don't have round-the-clock IT care, you will still enjoy round-the-clock monitoring to check for threats. All the benefits of a massive corporation's IT team and world-class security but for a fraction of the cost.