i-secure Awarded Thailand MSSP of the Year 2014
Recipient named Managed Security Service Provider for Second Year running!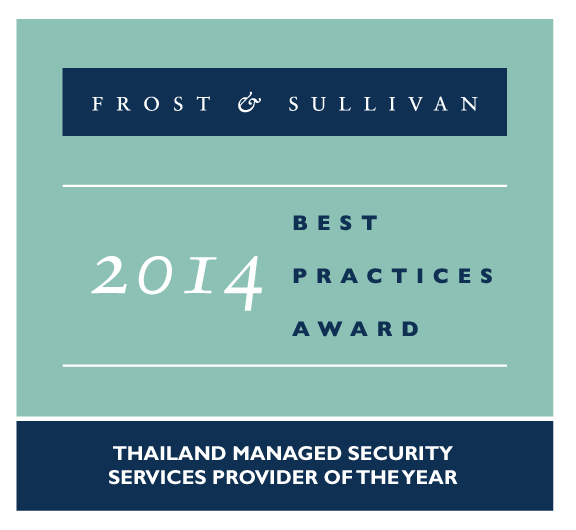 Bangkok, Thailand, 28th May, 2014 – Bangkok IT service provider, i-secure Co., Ltd has been officially named the leading Managed Security Service Provider (MSSP) in Thailand for the second year in a row. This award, presented by Frost & Sullivan at the annual Frost & Sullivan Thailand Excellence Awards, recognizes i-secure as a Managed Security Service Provider of the Year 2014. This year, Frost & Sullivan used the following criteria to benchmark the company's performance:
Growth Strategy Excellence
Growth Implementation Excellence
Degree of Innovation with Products and Technologies
Leadership in Customer Value
Leadership in Market Penetration
"i-Secure has successfully leveraged its strong expertise, experience and branding as a 100%-security-focused service provider to provide managed security services in Thailand, and deserves to receive the award. The key to its success in 2013 was its ability to offer extensive service portfolios that help its customers protect their IT assets in a cost-effective manner. Furthermore, the outstanding capability to cater to the rising demand for advanced security services, such as cloud next generation firewall, cloud web application firewall, SIEM and intelligence threat monitoring services allowed i-Secure to broaden its customer base in the market.
Besides, the strong partnership with leading security vendors like Aruba Networks, Dell SonicWall, HP ArcSight, IMPERVA, Palo Alto Networks and Splunk enabled it to provide customers with multiple choices of products and services. As a result, the service provider gained significant visibility across core verticals and industries such as real estate, government and BFSI, and extended its leadership in the marketplace," Mr. Vu Anh Tien, Research Analyst Asia Pacific ICT Practice, Frost & Sullivan.
i-secure has positioned itself as a market leader and offers a portfolio of security solutions such as cloud-based next generation firewall, cloud web application firewall, SIEM and intelligence threat monitoring services to our customers. We are equipped with expert staff who bridge IT demand for higher security with a lower budget, and receive over 84 billion events each month which increases thread visibility leading to more effective solutions and countermeasures.
"Our mission is to protect our customer's IT assets in a more cost effective manner. We are honored to be name the top MSSP for 2014 and strive to offer the same award winning service for the years to come," Mr. Pong Trakulthong, Managing Director commented when asked about winning the award.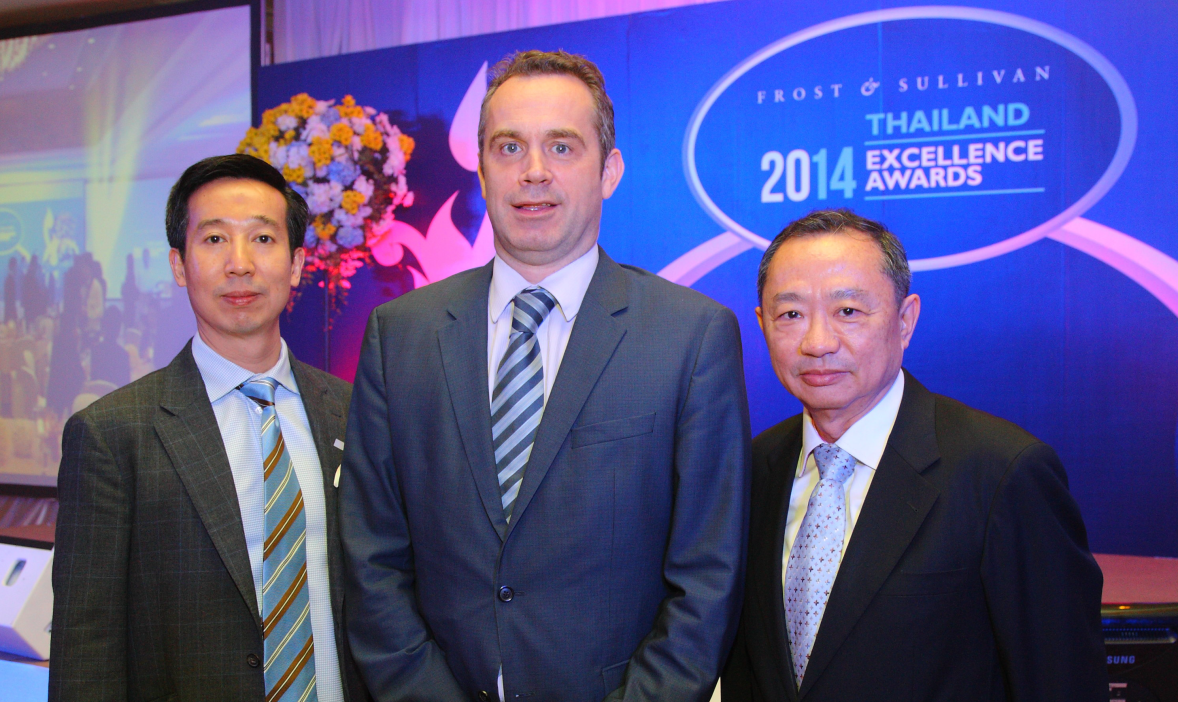 About i-secure:
i-secure Co., Ltd is a specialized service provider that offers industry leading security solutions that help customers protect their IT assets and meet industry regulations in a cost effective manner. With more than 10 years of experience, we can quickly detect and respond to security threats which leads to your ability to effectively mitigate security risks.
About the 2014 Frost & Sullivan Thailand Excellence Awards:
The annual Thailand Excellence Awards, now in their third year, are presented by Frost & Sullivan, a global research organization. The awards identify companies and individuals who have demonstrated outstanding achievement and performance through leadership in new product introduction and innovation, plus market strategy, penetration, and valued customer growth. To learn more about the awards, please visit: http://www.frost-apac.com/thailandawards/
For more information contact:
Komsan Wongjumpa
Tel: +662-615-7005
Email: info@i-secure.co.th
www.i-secure.co.th